Carly Rae Jepsen(@carlyraejepsen), the singer-songwriter best known for 'Call me maybe', was in Japan and did a broadcast with MACO(@maco_opc), a Japanese singer. You can see more details on her TwitCasting account (the recorded movie is not open to the public).
MACO asked Carly several questions and Carly also responded to comments from viewers.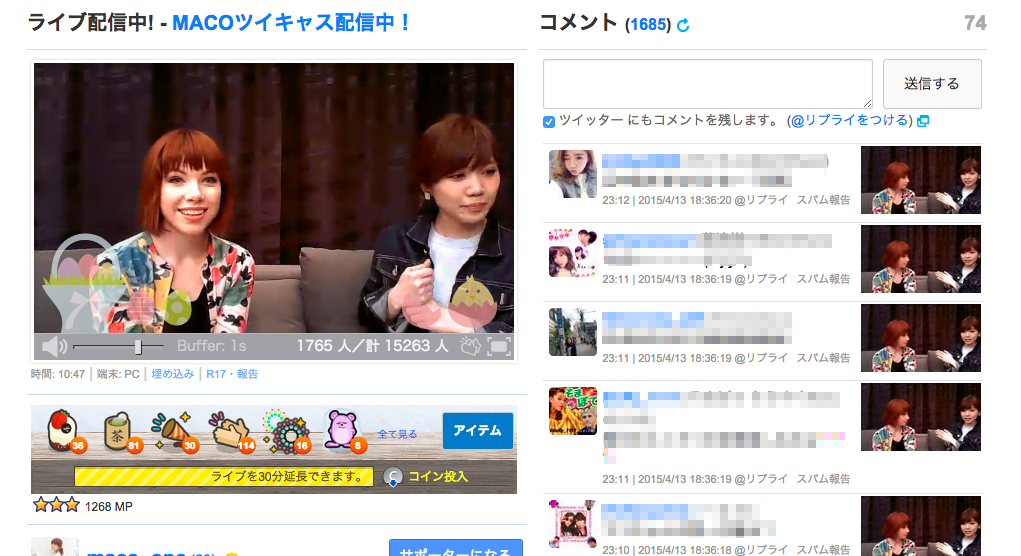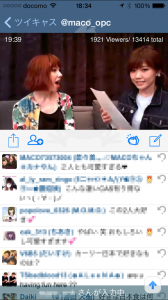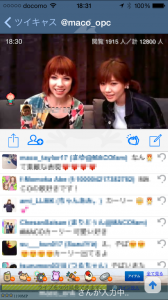 MACO used the hashtag 'MACOカーリー' on the broadcast and that hashtag ranked 2nd on Twitter trending. More than 25,000 viewers tuned in to watch Maco and Carly.
Moi Corporation, with offices in San Francisco and headquarters in Tokyo, Japan, is the fast growing startup company responsible for TwitCasting live video streaming on iOS, Android and on the web. The TwitCasting live streaming community has grown organically to 10MM registered users worldwide. Learn more at http://about.moi.st/en/.
Contacts
Moi Corporation
Yuki Ishikawa, International Operations
Phone: (650)492-5048
Email: marketing@moi.st
Fax: (815)301-9687
Media Resources
Here