San Francisco, CA — Moi Corporation, developers of Twitcasting, web and mobile live streaming, announced three milestones today: their latest product release, which doubles the video quality of broadcasts; registration of their 8 millionth user and streaming their 100 millionth broadcast. Yoski Akamatsu, Moi CEO and founder, commented "We're always pushing for a better user experience, and the improved video provides that. Our broadcasters appreciate that, and it's a key reason why we registered our eight millionth user and streamed our 100 millionth broadcast recently. It took us less than six month to go from 50 to 100 million broadcasts, reflecting our accelerating growth."
With the latest release, TwitCasting now includes both high quality video (480p), more than double standard video quality, and HD video (720p), almost triple and reserved for selected broadcasters. No additional bandwidth is required. TwitCasting was designed from the ground up for broadcasting and real-time, open communications. It dynamically adjusts to network quality, reducing bandwidth requirements as needed. Broadcasters can go live and record without worrying about network quality issues. Viewers can communicate and share with broadcasters. The app's performance, simplicity and ease of use has driven strong mobile growth, with the user community doubling in size every year since launch in 2010.
An increasing number of broadcasts are from the US and Latin America. Leah Etkind, Community Manager in the San Francisco office, commented "Our community here is now approaching the 2 million mark, out of the now more than 8 million registered users worldwide." In the US, many of the broadcasters are entertainers, singers and musicians who use TwitCasting to connect in real-time with their fans and followers, including singer/actor John Barrowman and musician Ronan McManus of the McManus Brothers. McManus will be using TwitCasting later this week to live-stream the launch of his new album, "Elephant in the Room" from The Red Rooms at the Ealing Club in London to his fans worldwide.
Example images (please feel free to use these images)
Standard Video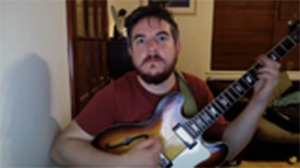 HD Video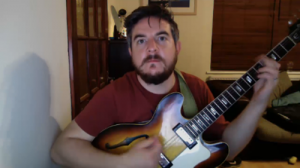 These images courtesy of Ronan MacManus
Moi Corporation is a fast growing startup company with offices in San Francisco and Tokyo, and the developer of the dynamic web and mobile live streaming service, TwitCasting. Their service has grown organically to more than 8 million registered users, more than half of them younger than 24 years old, and 95% of them on mobile. Almost 2 million of the more than 1 million of the Twitcasting users are in the US and Latin America. Learn more at http://about.moi.st/en/.
Media Resources: Here
Contacts
Moi Corporation
Dawn DeBruyn, PR
Phone: 650.438.7937
Email: marketing@moi.st
Our Apps – App Store
App Store Live Viewer
Google Play Live Viewer